This will suit more experienced participants looking for a challenge.
If you have had a taste of sailing on one of our day sailing or dinghy events, perhaps your next step will be a longer passage with us. This might include weekend sails or our popular flotilla events. Our adventurous challenges offer you a great opportunity to really build on your sailing skills with overnight stays on board and even sailing at night. These give participants so many more opportunities to share their MS experiences with others as well as forming an immediate support network to help them in the future.
We ask that sailors pay for their participation in these challenges. The cost is unique to each individual event and will be available on the application form for the challenge. If you would like to participate but are concerned about cost please contact us, as we may be able to help you identify and apply for grants.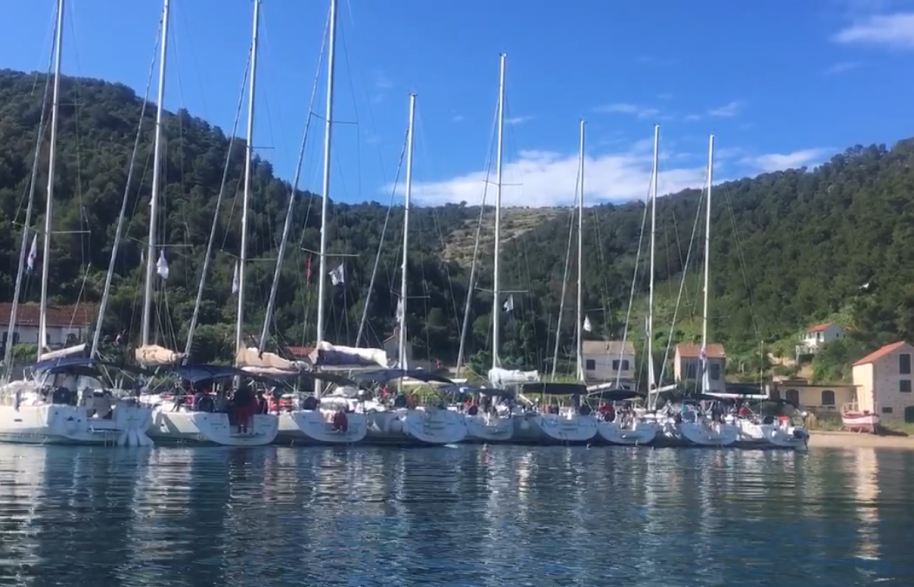 What To Expect
A more advanced challenge and a natural progression from the Day Sail Challenges.

It gives people who already have  taste for sailing an opportunity to develop their skills and to spend more time on board a sailing boat.

An adventurous challenge is also fantastic opportunity to meet and get to know others with MS. The challenges come in all shapes and sizes and usually involve a larger sailing boat than our Day Sails.

An adventurous challenge is usually over a week, where participants get a chance to immerse themselves in a sailing experience by staying on board overnight.
Increase your knowledge and sailing skills
Contribute as a full crew member to the whole experience of sailing a boat
Participate in the daily running of the boat including provisioning, cleaning, and cooking for fellow crew mates.
A typical experience
You will be met by an Oceans of Hope Volunteer and taken to your boat. There will be plenty of time to meet other participants and chat over a cuppa.
Introduction to the Oceans of Hope experience
Introduction to Captain
Safety briefing and life jackets
Passage Planning and Navigation
Learn about sailing or practise your sailing skills
Sleep onboard in a shared cabin, either anchored or berthed in a marina
Challenge yourself and have fun!
Schedule of our current Adventurous Challenges